It is difficult to imagine a sustained improvement in any of the other areas we have identified in the absence of an amelioration of the current extremely difficult economic and employment situation in Par, Tywardreath and St Blazey. We recognise that to a very large extent we, like everyone else, remain prey to the vagaries of the national and international economic climate. We nevertheless see a local improvement as a top priority. We have therefore sought to identify ways in which Big Local money might be put to effective use.
With this in mind, we propose to encourage the development of projects that will:
Improve the economic base of the area;
Support established local businesses, since these have already demonstrated a commitment to our area;
Encourage the creation of new jobs and businesses;
Do the above in ways that help encourage and support local investment and reinvestment.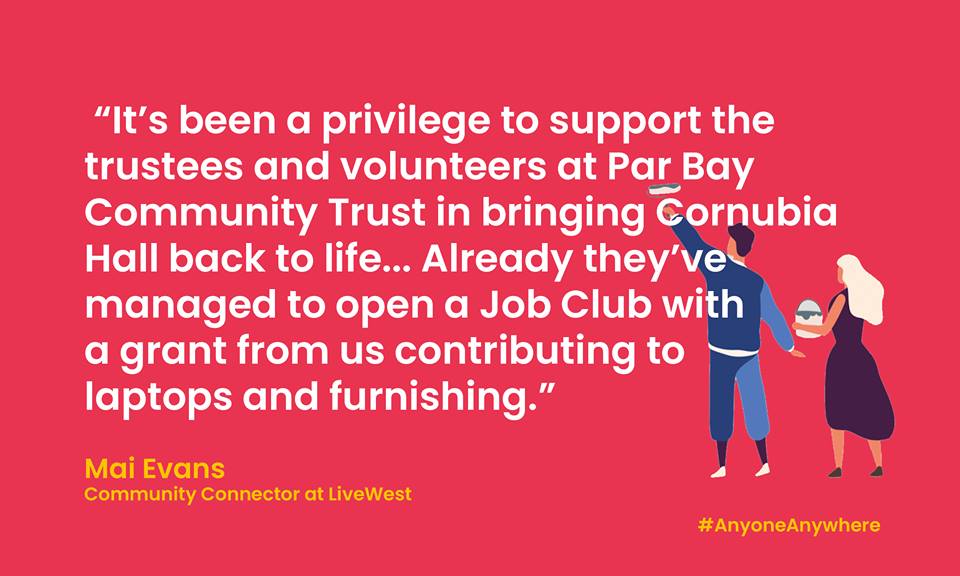 Our aim in opening Cornubia early was two-fold:
To provide support for applications for Universal Credit which requires you to apply online. We provide wifi access at any time with support in using IT and completing applications.

To provide a Job Club for local jobseekers who are obliged to spend 35 hrs per week looking for employment – somewhat difficult if you are not on the internet and unable to use a computer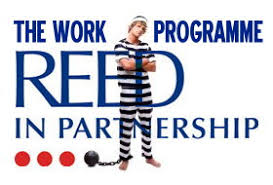 Workroutes
We are now a strategic partner with Reed in Partnership and can refer any local residents to Workroutes to receive a wide range of friendly support much appreciated by jobseekers at the weekly Job Club which takes place on Mondays 9.30-4 at Cornubia
http://www.reedinpartnership.co.uk/our-services/our-programmes
We deliver a range of programmes to support the development of people and their communities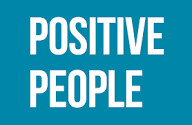 We are also in partnership with Positive People and Pluss who, along with Reed can offer training. Courses and much more to help you gain confidence and skills to return to work.
Positive People
 is transforming lives. 
Pluss
' 
Positive People
 project is giving 
people
 who find themselves trapped in difficult circumstances a way to get active in their local community, learn new skills and increase their confidence.

Par Bay Big Local /UnLtdSocial Entrepreneurs Award programme
Can you help transform your community through an exciting social enterprise? UnLtd and Par Bay Big Local are looking for individuals with great ideas to tackle important social issues in and across Par Bay. Our award programme offers cash and 12 months of support to enterprising individuals whose ideas benefit Par Bay residents (Par, St Blazey and Tywardreath). The award programme will run over the next three years from May 1st 2018. The award programme will offer Try It awards of £ 500.00 and later in the year Do It awards of up to £ 5000.00. This award programme is for individuals only and does not offer general grants to organisations.
About You
You are passionate about improving your community and gaining skills for yourself. You live, work, volunteer or have a strong connection to Par Bay
Your Ideas
You know your local area, the challenges it faces and the opportunities. You have a great idea that will be of benefit your community
What You Need
You could be at any stage of your journey, you need some help to make sure that this is the right decision, to create a plan for how it will happen, and then to do it.
For more information, a chat or just to register your interest please contact paulsquires@unltd.org.uk and for more information about UnLtd go to www.unltd.org.