Deciding Our Focus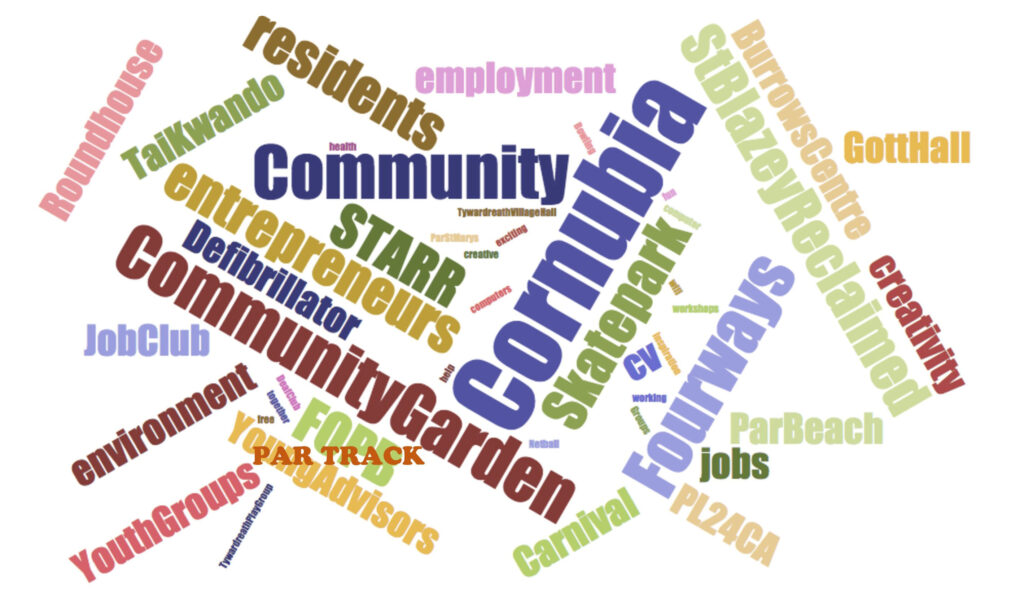 Projects supported recently include St Andrew's Wetland Reserve, plans for STEM (Science, Technology, Engineering and Mathematics) training around the St Blazey Turntable Project, Skatepark, Par Carnival, free textile-based summer workshops run by Tex, Teenage drop-in advice sessions at Cornubia run by Kernow Youth and a Par Bay Community Diary. We have also been approached by Eden with a view to establishing wildflower areas in the Par Bay area.
We are now a strategic partner with Reed in Partnership and can refer any local residents to Workroutes to receive a wide range of support for jobseekers at the weekly Job Club, which takes place on Mondays 9.30 – 4 pm at Cornubia.  We are pleased to announce that a defibrillator , part-funded by PBBL, has been fitted on the wall between Boots and Cornubia.
Par Bay Community Trust was formed as PBBL's charitable arm so that Cornubia could be purchased for the long-term benefit of residents across the Par Bay area. Trustees work closely with PBBL to ensure a legacy for the future, supporting the main areas of focus identified during consultations and their own charitable aims which echo the Big Local ethos which is all about community and resident-led decision-making to bring about lasting and sustainable improvements, maximising impact and making the best use of resources and opportunities.